images i guess but one question: is this a car?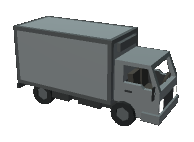 help
Yes, multiple.
Are that vehicles for 4.0?
If i ain't wrong, i would say those cars where made for T'k vehicle pack on 3.x .
Yes these are cars, no they are not for UII
Are you a robot or something?
that looks slightly off from the demo car.
Tho i must admit, if they were with the 4.x style, they would look indeed wonderfull .
This topic was automatically closed 28 days after the last reply. New replies are no longer allowed.