You're too fat for that jacket; it's just an apron now.
At least I ain't wearing a bush Linus.
Feathers eh? Don't you mean wings that belong to the devil?!
I'm onto you Montro! You can't hide for long!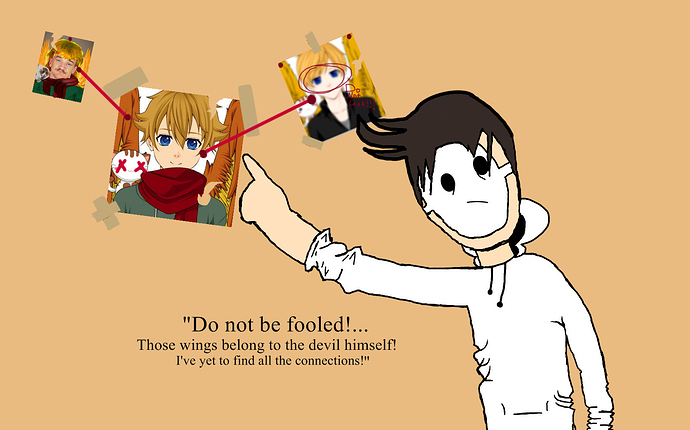 Spebby already leaked this to me.

Can't catch me off my guard!
Your little spy eh? Just more evidence that he'd want to get on your good side, I don't care if I die because of this, I'm onto you! You can't hide for long!


Think you're slick eh? You can't get to me or my plans any longer!
why is wheatly inside that?
Get the holy water and the flames of purification.
We need to prepare for the exorcism!
Also, remember to grab candles. Lots of candles. And chalk, by the way.
I think your hand is backwards…
You mind your own god damned business, froggy.
I had to leave the day the steam summer sale opened and I get home 2 days after it closes. I got nothing from this sale. I want to die
Well, you can open your mystery box from the previous sale for some… well… entirely useless items in your case?
Drats.
~guess who didn't get a mystery box~
(Ew, strikethrough, didn't mean to do that)