I have a "Mobilephone Mod" that I created that adds a mobilephone with multiple functions.
Right now I have the ability to change the functions on the crafting screen, but it is too inconvenient, so I am modifying it to use "Actions" to easily change the functions.
However, it does not work.
Mobilephone has 8 colors and one of them (Black) was successful.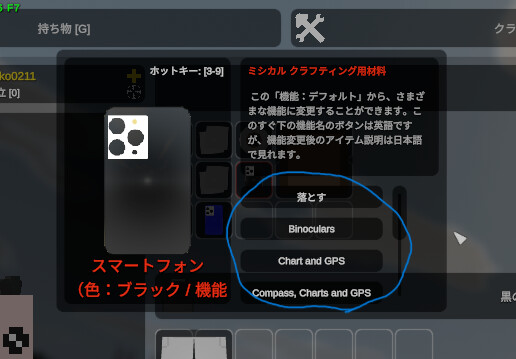 I copied the Action part in that successful .dat, changed only the ID, and completed the remaining 7 colors.
However, all of the remaining 7 colors only reflect the first Action.

No matter how many times I go back and correct it, it doesn't work.
Everything is crafting and changing functions normally on the crafting screen.
Only the Actions section is not normal.
What is the cause?
Below is the text in the .dat.
Please let me know if you can think of anything.
*We are using DeepL to translate.
We apologize if there are any offensive expressions or parts that are difficult to understand.