So I know bullet velocity has been brought up a lot already in discussions. But I wanted see what people think of the current bullet travel speed in the beta and wondering if anyone else thought it was a little slow. I mean its still moves pretty fast don't get me wrong but I noticed shooting at the moving targets in the shooting lane or shooting players I had to lead my bullet a little far in front of my target, more than what felt natural at close to mid range.
I was shooting at a player no more than 25m in front of me with the Eaglefire and I had to place my red dot far to the right of him as he was running left. I am all for ballistics and skill involved in gun play with judging bullet travel and range but I was wondering if anyone else felt it was a little slow. Felt like i was leading the bullets in front of him so he could walk into them rather than pointing and aiming (for that range).
I would like to point out tho that I really really like the bullet range guns can fire at now and it feels very natural. Where in 3.0 sometimes I felt like I was firing a paintball gun.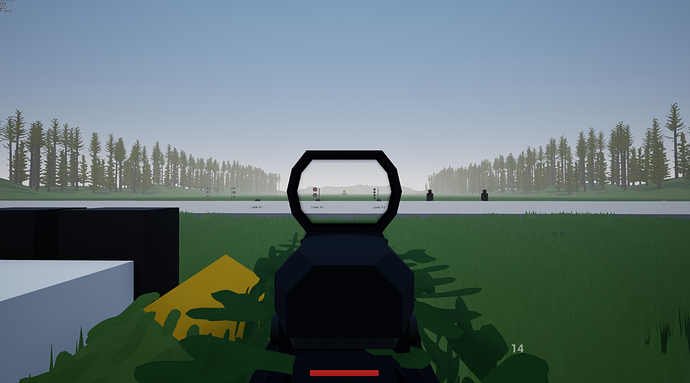 (at this range I was hitting those targets far out. Big fan of this, I think gun play will feel more natural in U2 compare to 3.0.
And one more side note, does anyone feel like the bullet tracers are a little THICC. They seem very bright and large.
And I know this is the beta and not the final form and all is SUBJECT TO CHANGE. But was wondering what some others thought. Maybe I am just crazy idk.