Open it, observe the contents inside, choose what to eat and what not to eat then save the rest for later.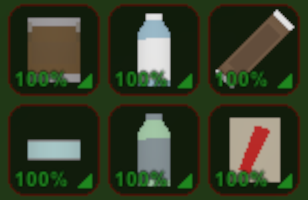 Select an item to consume
MRE degrades as it loses content

The whole MRE will serve as a lunchbox, that you can't store food in. And the best part about it is that every meal in it will be filled with random food, drinks and snacks equally so that each MRE feels like a present every time you find a new one.