Here's a few more screenshots of the custom map project I've been working on recently.
One of the larger towns: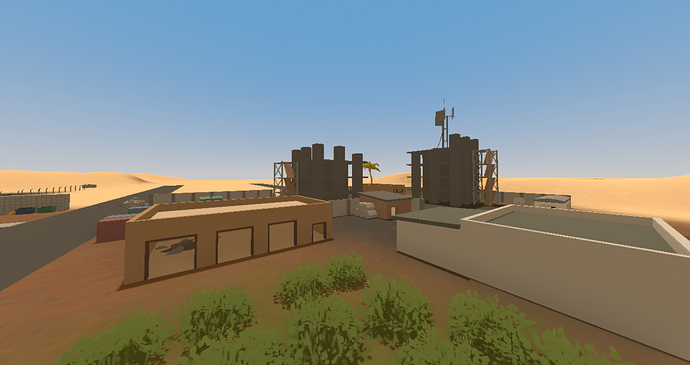 This is to be an NPC location for a bandit/rebel faction - in the last update I showed the bunker where the other military faction resides, this is to be the base of the equivalent faction, you can choose to side with either faction for different weapons and items as rewards for your service.
(I am aware the terrain in the background looks flat and undeveloped but I plan to work on this area's surrounding landscape later).