Many people in different multiplayer open world games have tried to solve player hostility, in Unturned it's karma, in fallout 76 it's broken, and I feel like karma was on the right track.
Karma
Instead of taking away the player's abilities, it theoretically gives the challenge of having a target over your head, but as servers continued and players killed one another, having a low karma became common place. (Especially with having few ways to raise your karma.)
To solve karma being permanently bad, along with new ways of raising karma such as killing bandits, your negative karma should go up every day until it reaches zero, where it will stay neutral as long as you don't kill other players.
But still, having a low Karma isn't bad in Unturned 3.0, most players see karma as an irrelevant stat. I think that this could change by putting a real target above villainous players.
Hell Hounds
Hell hounds are turned wild dogs, hostile and more likely to attack players with lower karma. They still have a chance to attack players with neutral or high karma, making having a team with a low karma player a nuisance.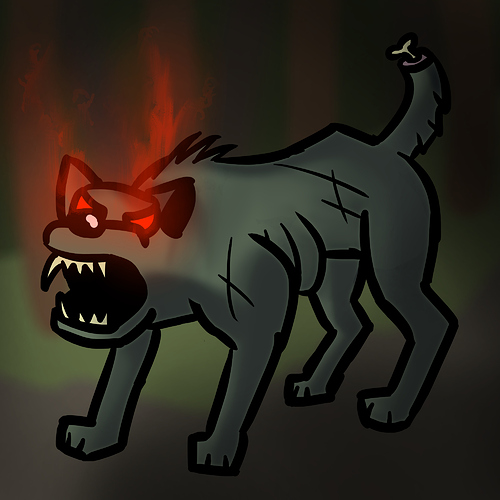 The lower your karma goes, the more likely a hound attack will occur each day, capping at a 88% chance for an attack to occur, but the amount/difficulty of the hounds will become higher the more a player turns to the dark side.
The hell hounds can still be overcome, and this doesn't mean KOS is impossible. it just means if a player is willing to murder innocent players just for loot, then they need to be ready to take on a pack of hounds.
Hell hounds will flee after their target(s) are killed, and there can be a maximum of one pack of hounds per low karma player. while seeking a player, hell hounds will sidetrack to hunt passive animals, and non-canine predators will be afraid of them. If there are nearby canines or wolves, they will be zombified and become a part of the pack, but infected canines that aren't hell hounds can be cured.