The Nykorev model is very bad compared to the actual PKM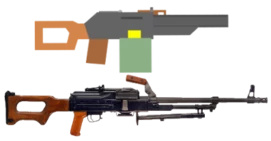 The barrel is too thick and too short. Compare the stock and grip on both of them. They are out of proportion to each other and to the gun body.

The ammo box is too fat. It needs to be fat shamed.
Just some observations.