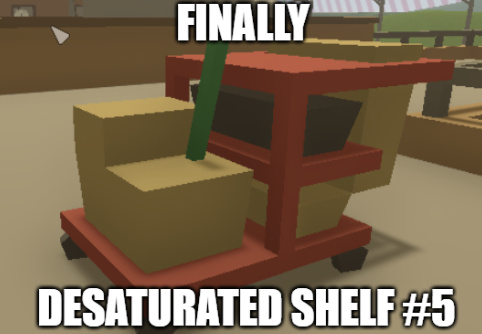 Dananby, soda crackers.
oh this is truly a beautiful sight
Yeah bro very nice

Sike

hehe lol get pranked kiddo
i like the desaturated shelf #5 do desaturated shelf #4

Here we go again…

Could you like, stop posting on every single non-locked thread you can find?
but i want to give opinion
Said opinions










Such unique posts. Thanks for wording your opinions in such a perfect way never seen before. All your posts show how much effort you put into them and how good you are at making your voice heard. Thanks for sticking around and being a part of the forums.
No, seriously, what are you trying to achieve?
hello I am reply every post i get regular and buy unturned? 2!
ok thats enough SDGforums for today, see ya tomorrow fellas!
That "pointless" and "meaningless" argument
ok i'll sea yah in a few houwers
"I can't wait to browse the SDG forums in March 19th, 2020!" - me only a couple minutes ago and and before seeing this shit
your opinions are nothing but shitposting and clogging up notifications
i use to do that
and then realized how fucking terrible it was because Reaver banned me for 1 whole day
This kind of defense is like surrounding yourself in salt from people who aren't even demons