Players in multiplayer belike ''Me and the boys escaping from Scorpion-7 with our zombies''
You should totally finish it. Like for real, It's awesome
That zombie looks like it's doing something completely different than what you intended.
god dammit animatic you made the fucked up side of my mind see it and now I cant unsee it…
Why do you people do this TO MEEE ASDJHASKJGD
yes they do see you septembre 20 lol
im withe the naruto runners btw
I'm not posting the entire gif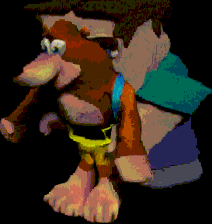 suplex
Dont try to convince me otherwise
that looked…for a second…it…
Delet this
That zombie… It wants to Consume Nelson's soul.
I mean, I like it. I'd love to be body slammed by a mega zombie
This topic was automatically closed 28 days after the last reply. New replies are no longer allowed.