I had spent a time doing this concept for Unturned 4.0. This is based in what I would like, and if you guys want me to change or adapt something, comment below.
There is 5 special slots for placing Map, GPS, compass and maybe other things. It would be nice if this was the "new" Bottom storage, just for placing small items like those, because placing a log in your pants doesn't make any sense to me(I know there is a police bottom storage, my fault).
I moved some elements in an attempt to make inventory look better, looks good to me ¯_(ツ)_/¯.
I've made 2 color themes, and there's how it looks.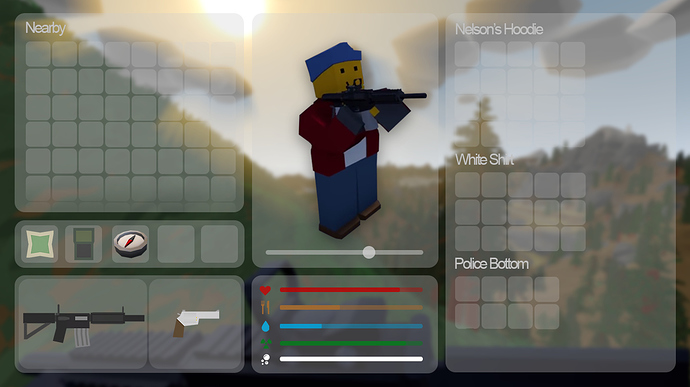 (my english is rusty, sorry)
There is some images I used and recorted, and some prints of photoshop:
https://drive.google.com/open?id=1TarhPy9vVNnAOakwWxmW3aDxnE4P87XU