Not saying turn Unturned into a gigantic BR lootbox sim, however, if you've remotely played A

ex or have watched people play it you know it's a pretty decent game that is very reliant on teamplay.
You can mark things, your character says things to confirm or assure their teammates, and more.
I think Unturned characters saying things would be in of its own work, and sounds like a neat concept in general whereby players could choose a voice and go with it. Perhaps only teammates could hear them.
But marking things? Unturned I already has markers, atleast on the map. Theres even a plugin that provides a physical visual graphic, as shown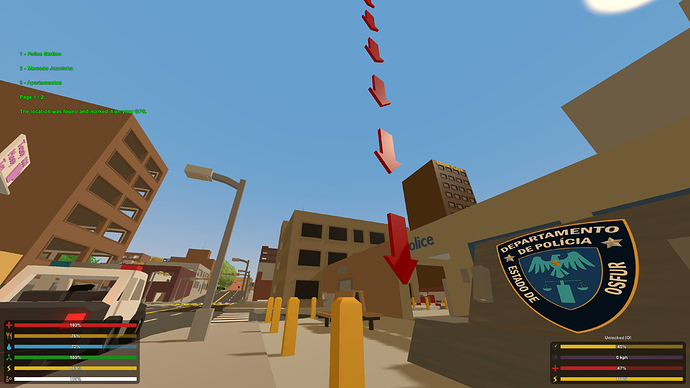 Clearly that isn't a very great marker in of itself, and it's not a 2D GUI. I think Nelson could add real markers, and it would make things better in general - this stuff especially ties in with my "Better Together" update ideas.
More cooperation, and more fluent gameplay. This is one of the core reasons Apex is so great. You can queue up with random people that don't even have microphones and still cooperate to a great extent through voicelines and markers.
is this a shitpost?

no, but I couldn't be bothered to put in super over-the-top details, explainations, or etc. you guys get the point

Level 4 Body Armor here